Cheap Parking Near KLIA / KLIA2 ?
(Original entry in Malay, posted in this blog on 06.09.2016)
Want to go out travelling for a longer period of time and perhaps looking for the cheapest parking fee car park? For those who are used to park their cars at KLIA / KLIA2, you must have known the parking rate there, right? The parking fee would cost you up to RM 46 per day.
Park n Ride Putrajaya
For personal trip (more than 2 days trip), usually I'll drive there and park at Park N Ride, Putrajaya Sental
and use KL Transit train to KLIA/KLIA2. "Baru berbaloi"
But for short trip 1-2 day(s) with my family, normally I'll park my car at KLIA/KLIA2. It's easier for me... more convenience.
2 day Trip - My Calculation ( 3 Adults + 2 Child)
Parking at KLIA / KLIA2 =

RM 92

( RM 46 X 2)
Compare if
Park at Putrajaya Park N Ride ( Putarjaya Sentral) =

RM 85.20
Parking fee = RM 12 ( RM 6 X 2)
KL Transit Tickets ( Return ) = RM73.20 ( RM9.40X6 + RM4.20 x 4)
So, for trip less than 2 days, I'll park at KLIA/KLIA2. Convenience and save my time.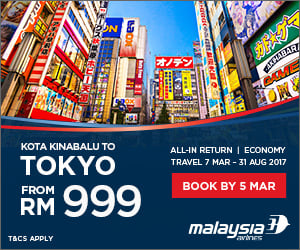 PARK N RIDE PUTRAJAYA - PUTRAJAYA SENTRAL
Ths is a multi-storey car park with 3 levels and is located at Presint 7.
There are more than 1,400 parking lots there
Next to it is Putrajaya Sentral StatioN. This multi-storey car park is connected to the Putrajaya Sentral Station at level P3
If using waze / google map, just type "Putrajaya Sentral" or "Park N Ride" in the search box.
Must know and remember that ;
This parking block have several floors.
If you're going to leave you car for several days, it is better to take a picture of your parking lot and remember correctly its location and which floor did you park your car. This very important especially if you travel for a few days.
If you're planning on parking during weekdays (Mon-Fri), you'd be facing a little bit difficult to get parking lots of lower floor. In fact, you need to find it at higher floor, and maybe your parking lot a little bit far from the lift.
If you're planning on parking during weekend (Sat / Sun), getting parking lots of lower floor won't be a problem
Most of Putrajaya's community would be parking their cars here and go to work by using KLIA Transit's Train
There is

NO trolleys

for luggage .
Park n Ride Putrajaya
PARKING RATE AT PARK N RIDE PUTRAJAYA
The parking rate here is much cheaper compared to parking fee at KLIA/KLIA2.
At KLIA, the parking fee would cost you up to RM 46/day, but here it would only cost you only RM 2/day and an additional fee may be charged for RM 4/day if you park after than 12am or your car remain there till 12am. (Total RM 6/day)
Rates of parking charges imposed are as follows :-
First 15 minutes : FREE

Parking fee per day (before 12 am midnight) : RM2.00

Overnight (from 12.01 am until 6.00 am) : Additional fees of RM4.00

If you park all day, charges imposed is RM 6 ( RM2 + RM 4).
For the latest parking rates information, kindly visit the official website of Perbadanan Putrajaya.
Note!!
The Maximum is 14 DAYS.
I dont know about the fees calculation if you park more than 14 days.

Extra information (updated 25.11.2016):
Recently, I use the car park here for 5 days (18.11.2016 : 9.00 am - 23.11.2016 : 01.10 am) . Charges applied was RM 34 (RM 6 X 5 + RM 4)
I've asked at the information counter on what to do if I were to park my car for more than 14 days. The officer informed that, for those who wants to park for more than 14 days, we must first inform to the officers in charged at the counter.
I usually park the car only for short trip of 3-5 days. The longest period of parking my car is 10 days.
This was during my trip to Barcelona - Paris - Doha which is sponsored by QATAR AIRWAYS . This can be read at the link below.




KLIA Transit Schedule to KLIA KLIA2
From here to KLIA/KLIA2, we need to take the train KLIA Ekspres Transit and not ERL Train.
Don't worry, ERL train will not stop at this station.

ERL train only stops at 3 stations which are KLIA2 - KLIA

- KL Sentral. So, whatever train stops there, it will surely go to KLIA/KLIA2 or KL Sentral 😊😊
Check the trip schedule of KLIA Transit especially the First Train and the Last Train. Don't miss the last train or else you will have to wait for the first train on next day. This place is quiet lonely after the last train has been departed.
Train will be arriving at every 20 minutes (peak hour) and 30 minutes (off-peak hour).
Time taken for to reach KLIA from Putrajaya Sentral Station is about 16 minutes. Always ontime.
If you're heading to KLIA/KLIA2 and currently in race in time for check-in or departure, give extra time for you to walk from platform to the receptionist counter/departure hall. Usually I will be at airport 2-3 hours before departure.
KL Sentral to airport KLIA / KLIA 2
First train departs

04:33 am
(KL Sentral)
Last train departs

12:03 am
(KL Sentral)
KLIA/KLIA2 to KL Sentral


First train departs

05:48 am

(KLIA2),
05:52 am
(KLIA)
Last train departs 12:59 am >> Salak Tinggi 01.09 am
For latest information on schedule of KLIA Transit please visit the official website
HERE
And for full schedule of KLIA Transit, please CLICK HERE
Train fare of KLIA Transit ansit Schedule to KLIA KLIA2
- To KLIA / KLIA 2 ( RM 9.40 )
- To KL Sentral ( RM 14.00 )


Recently, I use this service on November and Dicember of 2016. I purchased the one-way ticket for Putrajaya Sentral - KLIA journey for only RM 8.60 by using my credit /debit card. But I'm not reall sure about until when this promotion would be available.
KL Transit Fare
For latest ticket fees information ( if any changes applied) please visit the official website by CLICKING HERE


PARKING ALTERNATIVES
Instead of parking at Putrajaya Park n Ride, there are few other choices .... which are;
1. Parking at Park n Ride Salak Tinggi Station
I never park my car here even though this station is closest to KLIA/KLIA2. This is because during the search for cheap parking information to KLIA/LCCT several years ago, I have read there is a car in case of break-in or stolen.
Last year, there are few times I take on Tren ERL / KL Transit and I noticed that there's a new building is under construction.
From what I read, the new Park N ride will be opened to public starting this September 2016.
The fee from KL Transit to KLIA / KLIA2 surely is much cheaper which is RM4.70 for one-way route and it takes approximately 10 minutes to KLIA.
Update
( edited 10.04.2017):
I just upload an entry about Park n Ride Salak Tinggi - ERL KLIA Transit Station, but the entry is in Malay.


2. Parking at TBS - Terminal Bersepadu Selatan
FYI, you can also park your car at TBS. TBS or Terminal Bersepadu Selatan is located near Bandar Tasik Selatan, next to MRR2.
The parking fees here is the same as Putrajaya Sentral but need to pay for more expensive train tickets to KLIA/KLIA 2...
Extra( edited 25.11.2016):
Train Fee from TBS to KLIA/KLIA2
- TBS to KLIA/ KLIA 2 :

RM 38.40

( return RM 76.80 ), while
- Putrajaya to KLIA / KLIA2 :

RM 9.40

( return RM 18.80 )

The difference in between train fees of TBS - KLIA is more expensive compared to train fees of Putrajaya Sentral - KLIA.

Eventhough, ticket fees need to be paid as above, (RM38.40 one-way) you still can save more by follow these tips: .... (but these tips aren't really practical if you're with small kids and having tonnes of luggage.
Tips On How to Save More On Your Journey from TBS ke KLIA / KLIA 2
1. Take train from TBS station and stops at Putrajaya Station =
Fees RM 8.00
2. Take off from train and purchase the new ticket at counter for the next train
3. Take next train from Putrajaya Station to KLIA / KLIA2 =
RM 9.40
These will only cost you
RM 17.40!
But, these tips aren't really practical if:
you're taking along your kids
luggage- lots and weights
having a really short time before departure because after you're off of the first train, you need to purchase another ticket and wait for the next train on the platform.
Last but not least, here's some tips
Make sure your car's doors are locked
Never left jewelleries or eletronic gadgets/equipments in your car.
Keep the parking ticket/coupon safely especially to those who'll leave for a long time... Don't lose it !
Remember where you park your car.😎
Happy Holiday to All.
~MAT-DRAT~
Kalaua rasa bermanfaat, boleh share.

👇👇👇